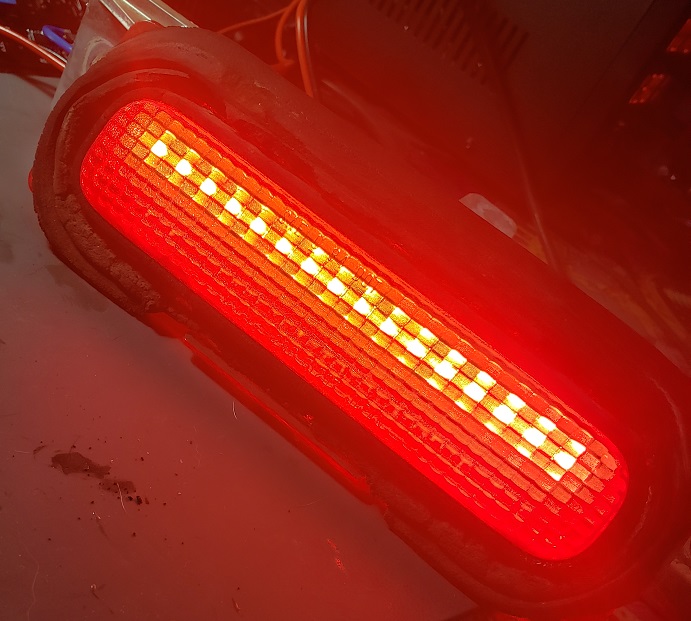 This is a replacement led board for the OEM FC 3rd Brake light.
The LED board is Brighter and reacts quicker than stock incandescent bulbs.
Minor work is needed to install. Remove the front lens, use a flat head screw driver to pop out the internal white plastic diffuser, and then glue in the boards which have special mounting adapters to fix them in the exact location needed. You then connect the bulb adapter to the OEM Bulb socket.