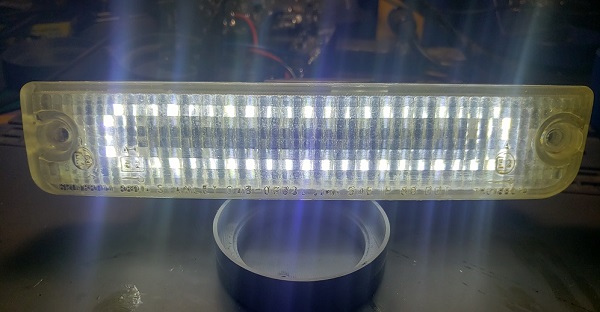 This is a LED replacement for the OEM bulb front lights. These fit inside the S5 turn signal housings. I recommend some gorilla glue to hold them in place, but they are a snug fit in the housing space. The circuit boards are sealed with a protective finish and should be water resistant, but are not water proof. Make sure your turn signals do not leak. Adding a little RTV to the gasket can help keep them water tight.
The Outer perimeter will light up bright white for running lights and then the center fills sequentially Amber for turns. There is a blue adjuster on the back you can turn to speed up or slow down the blink fill rate.
Product is plug n play other than a little glue and tapping some load resistors into your harness to slow down the blink rate that speeds up due to LEDs.
Important Note!
JDM cars have different for plugs! Pick the option for your plug type.
USDM

– It is a single dual input plug (Two solder dots on the bulb base)
JDM/Euro
–

Type 1

: Single input Turn No other bulbs in housing(You have to tap into your FTP for running light power) I will leave a long wire out for you to connect running
–

Type 2

: Single input turn bulb(one solder dot on base) & small T10 running light bulb(small blade type connector)
Product includes:
2x Brand new LED retrofit circuit boards
2x Load resistors (slow down blink rate with leds)