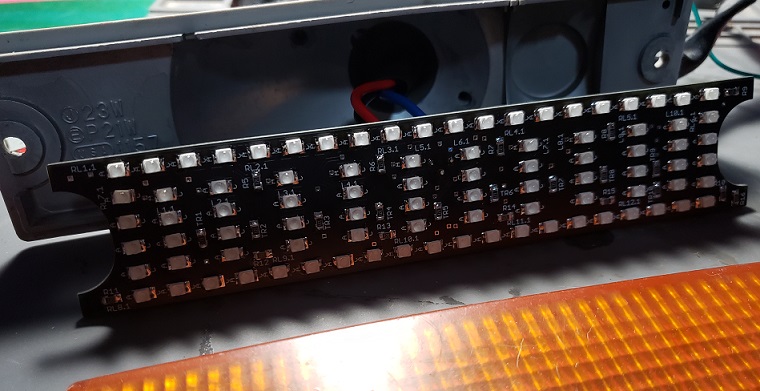 This is a FULL replacement for the OEM E30 front turn signals. These are brand new housings retrofitted with custom AZRX7 led boards
The LED board Has a perimeter of leds for Running lights and the center has a sequential bar style turn signal. Turn signal speed can be adjusted to match your cars blink rate via an adjust knob on the backside.
We recommend to install load resistors on the stock harness to slow the blink rate down to normal and then plug in the new boards. Then check that they are matching your blink rate speed. You can turn the knob to speed up or slow down the sequential rate to match. Once matched, you can glue the board in place.
Minor work is needed to install. The Running light plug may or may not be on your car. The running light power wire will come out the side. Tap it into your running light wiring. The turn wires come out the OEM location but you may need to invert the connector for the LEDS to work since they're directional for power and I'm not sure which one is power since I don't have a e30 to test fit on.
Product includes:
2x Brand new retrofitted Front Turn Signals
2x Load resistors (slow down blink rate with leds)