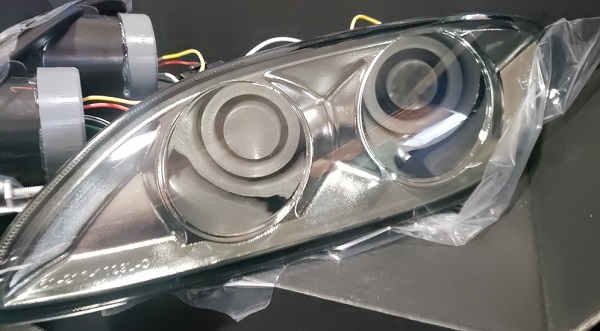 This is a FULL replacement for the 99 style front lights. They start as a brand new Chrome Depo lights and then are modified with a new back cap that houses a custom circuit board for each circle. The Outer rings are running lights while the center circle is turn signal.
Product is plug n play other than tapping some load resistors into your harness to slow down the blink rate that speeds up due to LEDs.
PICS OF CHROME DUE TO NOT HAVING A BLACK SET ON HAND YET.
Black Housings are an up charge of $100 from the distributor. Made to o0rder as of right now.
Product includes:
2x Brand new LED retrofitted Depo front lights
2x Load resistors (slow down blink rate with leds)